The Shelby County Farmer's Market is an opportunity for vendors and growers in Shelby County to sell their homegrown produce and/or handmade craft and food items. Fruits, vegetables, eggs, jams, jellies, baked goods, woodcrafts, jewelry, clothing items and more can be sold at the Farmer's Market.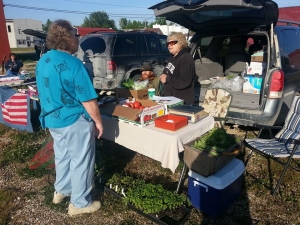 The Farmer's Market is open Saturdays from 7:30 AM to 11:30 AM, May through September, on the west side of the Shelbina Library Park, located on West Chestnut Street in Shelbina, Mo. Vendors can set up for a weekly fee of $3, or a season pass of $25. Open to all growers and vendors in Shelby County and surrounding counties.
Vendor Requirements:
No business permit required for the Farmer's Market; however, a current Missouri egg license is needed if you plan on selling eggs. Egg license applications are available from the SCED office or at the Market.
If you are selling meats, they must be kept frozen and must be approved by either USDA or the Missouri Department of Agriculture.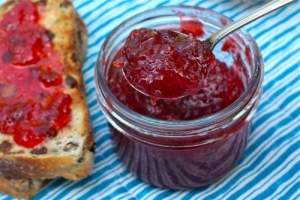 All homemade products such as jams, jellies, honey, breads and other baked goods must carry a label stating that the product was made in a non-approved kitchen in compliance with the Missouri Department of Health and Senior Services.
Live animals such as rabbits and fowl (chickens, turkeys, guineas, pheasants, etc.) that are normally used for meat are accepted at the Farmer's Market, but must be kept in cages and away from produce and food items. No dogs, cats, other pets or hooved animals may be sold at the Farmer's Market.
Items processed from wildlife such as venison (deer) and Morel mushrooms cannot be legally sold at the Farmer's Market or in the State of Missouri.
Interested in becoming a vendor? Attend our off-season meetings, held on the fourth Monday, January through April at the SCED Office, located at 204-B North Center Street in Shelbina. For a complete list of Farmer's Market by-laws, a vendor application and state regulations, contact SCED at (573) 822-9651.
The Shelby County Farmer's Market is a branch of Shelby County Economic Development, a 501(c)6 non-profit organization, with proceeds used to help defray expenses and advertising costs.